Ethiopia Boosts Spending by 20% to Improve Education, Roads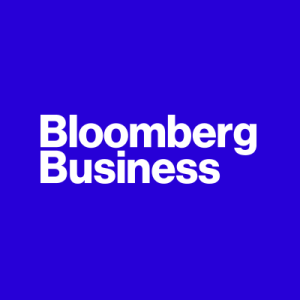 Source: Bloomberg Business 
By William Davison 
Ethiopia's government will boost spending by 20 percent in the budget year that begins next month to expand infrastructure in one of Africa's fastest-growing economies, State Finance Minister Abraham Tekeste said.
Spending will increase to 223.4 billion birr ($11 billion), with more than half of the 84.3 billion birr set aside for capital expenditure to be spent on roads and higher education, Abraham said in a June 18 interview in the capital, Addis Ababa. The state will also provide 12 billion birr to regional states to support business development and 3 billion birr for manufacturing parks.
"These are critical for sustaining the rapid economic growth registered over the last decade," Abraham said.
 Growth in Ethiopia has surpassed every other sub-Saharan country over the past decade and is forecast by the International Monetary Fund to exceed an annual rate of 8 percent over the next two years. The state-planned economy may be opening up to foreign investors following its sale of $1 billion of Eurobonds last year and plans to start an equities and secondary debt market, London-based Exotix, which has a buy rating on the Eurobonds, said last month.
While a state-led model has boosted growth and reduced poverty, private industry needs to play an increasing role to sustain growth, the IMF said June 19.
Foreign Loans
The domestic budget deficit is 27.6 billion birr, or 1.8 percent of gross domestic product, and will be financed mainly by selling Treasury bills and loans from the central bank, Abraham said.
Foreign loans and grants are expected to fund about 38.7 billion birr of spending. The government plans to collect 141.2 billion birr in taxes after efforts to improve the country's tax take raised it to 13 percent of total output, Abraham said. The World Bank estimates revenue was about 9.2 percent of GDP in 2011.
The $1 billion raised from the debut Eurobond sale in December will be invested by state-owned enterprises in manufacturing parks and energy projects, Abraham said. The Eurobond sale contributed to an overall public debt figure of $30.1 billion in 2014, according to Finance Ministry data.
"The debt we have is sustainable," he said. The size of Ethiopia's economy was about $50 billion in 2014, according to Moody's Investors Services.
Foreign investment is expected to increase to almost $2 billion this fiscal year from $1.5 billion last year, he said. Ethiopia was Africa's eighth-largest recipient of foreign direct investment last year, up from 14th position in 2013, a report released by accounting firm EY on June 2 showed.