Ethiopia plants over 350 million trees in a day, setting new world record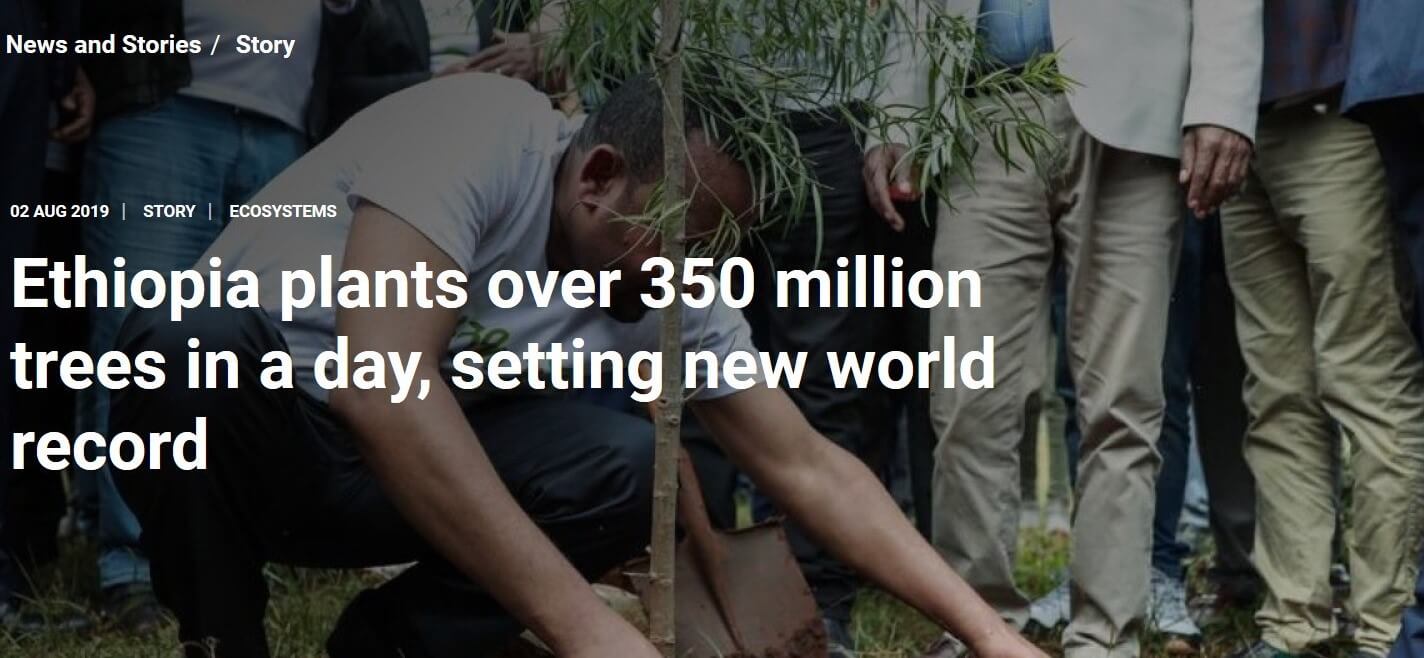 Source: UN environment
In a record-breaking day this week, at the Gulele Botanical Garden in Addis Ababa, Ethiopia launched an historic tree planting campaign. Over 350 million trees were planted in an ambitious move to counter the effects of deforestation and climate change.
The event is part of Ethiopian Prime Minister Abiy Ahmed's Green Legacy Initiative. It aimed at planting 200 million trees in a single day in 1,000 sites across the country.
Prime Minister Ahmed congratulated the country for not only meeting its collective Green Legacy goal but also exceeding it.
Ethiopia's Minister of Innovation and Technology Getahun Mekuria was quoted saying that more than 350 million trees were planted in 12 hours, breaking the world record held by India since 2016, for the most trees planted in one day and which stood at 50 million trees.
The tree planting event was attended by a representative of the UN Environment Programme's Liaison Office to Africa Union Commission, UN Economic Commission for Africa and representative to Ethiopia, and whose support for this ambitious action was crucial, as well as other United Nations Agencies and various international organizations. Read more