Four things to know about Ethiopia's economy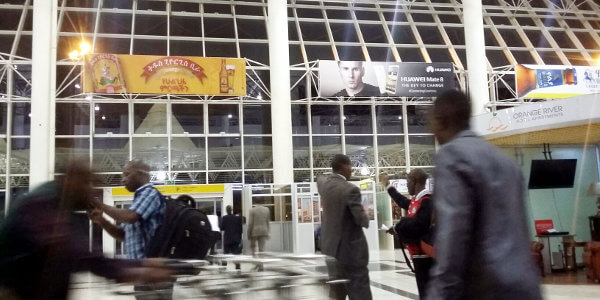 Source: How We Made It In Africa
By Dinfin Mulupi
Ethiopia, Africa's second most populous nation, has transformed into one of the world's fastest-growing economies. Charles Robertson, global chief economist at Renaissance Capital, recently wrote a report drawing comparisons between the Ethiopian and Chinese economies, and sharing experiences of interactions with stakeholders in Ethiopia.
Below are four takeaways from the report.
1. Foreign currency shortage an opportunity for exporters
The shortage of foreign currency has been an ongoing problem in Ethiopia in recent years and is often cited by the private sector as a key challenge.
However, Robertson found currency shortages are having some interesting effects on the economy. In fact, it presents an opportunity for export businesses to diversify. Some coffee growers are opting to sell their produce abroad – even when the local market offers better prices – just so they can get their hands on foreign currency.
"So companies that export roses or coffee, may diversify into importing consumer goods, because they have access to dollars. They may have no managerial expertise in washing machine sales, but will become diversified conglomerates purely as a function of these exchange rate distortions," reads the report.
 2. Ethiopia is urbanising although still very much a rural economy
Ethiopia, like most countries in sub-Saharan, is rapidly urbanising. Some
estimates
suggest the urban population will triple between 2010 and 2040.
But today the economy is still very much rural. This is illustrated both in the population of urban centres and the government's social priorities. The capital Addis Ababa has an estimated population of 3.3 million and the next four largest cities have populations closer to 300,000.
These numbers are minute considering Ethiopia is home to more than 94 million people. Having a mostly rural economy presents some challenges in labour management.
"Textile factories have a challenge explaining to their workforce that full-time employment does not mean it is acceptable to return home to bring in the harvest," Robertson observes.
3. Agriculture booming, but other sectors growing faster
Agriculture is the mainstay of the Ethiopian economy with coffee and cereals such as teff, wheat, barley and maize, some of the top crops. Although Ethiopia will require food aid this year due to drought, agricultural output has generally been on the rise in previous years.
But other sectors such construction and hospitality are growing even faster. Hence, agriculture's share of gross value added has declined from 55% in 1999-2000 to 39% by 2014-2015.
Manufacturing is a key focus for the government in its goal to achieve middle income status by 2025. It has made huge investments in electricity to boost manufacturing, doubling hydropower output alone in the last five years.
"Three more projects are expected to add 8,060 MW to the total – which will quintuple total Ethiopian electricity production," reads the report. "Electricity is already being exported to Djibouti."
4. Private equity the most plausible way to access the market

According to Robertson, private equity is the best vehicle for investors seeking access to the Ethiopian market. At the moment there is no stock exchange.
Ethiopia only issued its debut Eurobond in late 2014 and there is no clear word on when the next one is coming. Although there are plans to develop a local corporate bond market by July this year, there are concerns that currency overvaluation could deter many foreign investors from getting involved.
"In the meantime, we believe equity investors will need to consider private equity as the most plausible way to access this market," notes Robertson.