October 11, 2018
10:58 am
Meet the 19-year-old tech genius coding at Ethiopia's first AI lab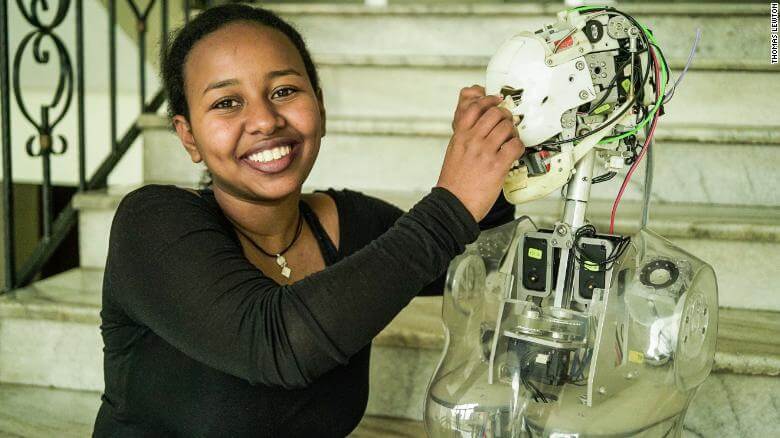 (CNN) At 19-years-old, Betelhem Dessie is perhaps the youngest pioneer in Ethiopia's fast emerging tech scene, sometimes referred to as 'Sheba Valley'.
Dessie is coordinating a number of nationwide programs run by robotics lab iCog, the Addis Ababa based artificial intelligence (AI) lab that was involved in developing the world famous Sophia the robot.
She has four software programs copyrighted solely to her name – including an app developed for the Ethiopian government to map rivers used for irrigation.