Ethiopia's garment workers make clothes for some of the world's largest clothing brands but get paid the lowest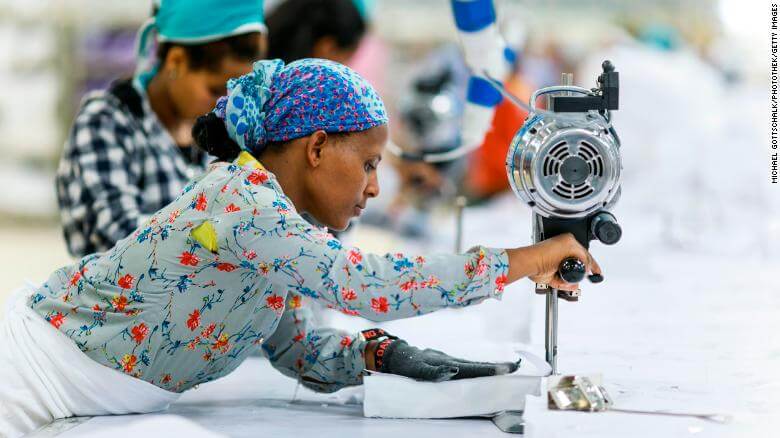 Source: CNN
By Aisha Salaudeen
(CNN) With a range of economic incentives like the freshly built industrial parks for garment manufacturing, Ethiopia has positioned itself to become one of the world's top exporters of textile and garments.
The East African country over the past years has opened doors for international apparel brands like H&M, Calvin Klein and Tommy Hilfiger to set up factories for producing low-cost garments in its industrial parks.
It even plans to boost its clothing 
exports
 to a total of $30 billion a year from its current $145 million.